About Dr. Murad
BOARD CERTIFIED NEUROSURGEON
FELLOWSHIP TRAINED IN MINIMALLY INVASIVE & COMPLEX SPINE SURGERY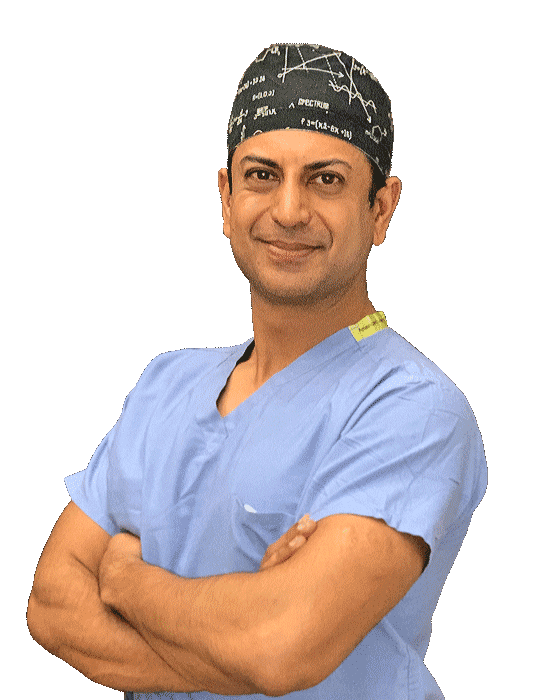 Professional
Board Certified with The American Board of Neurological Surgery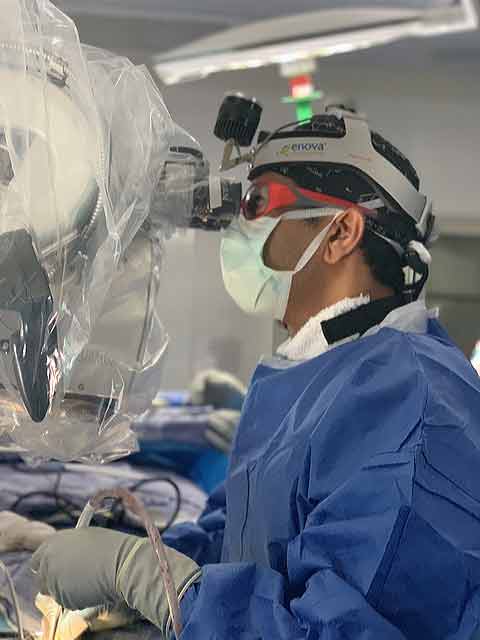 Dr. Murad is board certified by The American Board of Neurological Surgery, which represents the highest standard of ethics and safety for neurosurgery in North America. Board certified neurosurgeons have performed a large number of surgeries, passed several rigorous tests and have successfully demonstrated favorable patient outcomes in order to gain certification.
His goal is to provide his patients with a detailed understanding of their condition and treatment options. He seeks to provide individualized care to each of his patients. Each person comes into a consultation with a unique constellation of personal, social and medical backgrounds. He will work to integrate all of these considerations in helping patients achieve their health-care goals. It is very important to him to establish a relationship of trust and respect with the patients, and that they do not feel they are being pressured into surgery.
He practices general neurosurgery with a focus on minimally invasive and complex spinal surgery in adults. He also treats brain conditions such as traumatic and non-traumatic brain hemorrhage, brain tumors.
Contact his office by calling 719-595-7040 or visiting his office at Suite 508, 1600 N Grand Ave, Pueblo, Co 81003.
Health Grades

40 Reviews
Dr. Ali Murad, MD is a neurosurgery specialist in Pueblo, CO. He graduated from Aga Khan Medical College, The Aga Khan University and specializes in neurosurgery.
---
No malpractice claims found for Colorado
No disciplinary actions found for the years we collect data
No board actions found for the years we collect data
Education
Swedish Neurological Institute/Swedish Med Center
Fellowship Hospital
Loma Linda University Med Center
Residency Hospital
Cedars Sinai Med Center
Internship Hospital
Click here for more
Patient Endorsements
I had a neck surgery and back surgery last year with Dr Murad both with excellent results. He and his staff were outstanding kind and professional. Dr Murad was complete in his preop counseling and education with complete explanation of my options. I am thankful for his skills and compassion
I had to see Dr. Murad after injuring my back during weightlifting. He did an excellent job in assessing my condition quickly and prescribing the necessary treatment. Unfortunately a year later I reinjured my lower back. I could hardly do anything around the house and had difficulty sleeping without severe pain. After non-operative management of the condition for some time with little success, I opted for a microdiscectomy. It was a stressful decision having a young family to care for but Dr. Murad allayed all of our fears and the surgery was a success! While my back will never be "perfect" again, I have regained a great deal of my mobility, can bend, work out, do laundry and pick up kids but most importantly I can sleep at night again. I'm so grateful for the care and treatment provided by Dr. Murad and his entire staff!
Aminata Romero –
Jul 10, 2019
I was suffering from a severe lumbar radiculopathy. I could not even pick up my three-month-old child. I tried all of the conservative measures and ultimately decided to have surgery. Dr. Murad provided me with instant relief. I would not hesitate to see him again should I ever need further assistance with my spine. He is the spine surgeon that I referred my patients to when I practiced in Pueblo, Colorado
It was my pleasure to have been treated by Dr. Ali Murad, PA Micah Johnson, PA Andrew Glass, and the entire staff. I could not have asked for a better experience in terms of friendliness, respect, concern, and taking the time to listen to and answer questions. Approximately one month ago I underwent a lumbar laminectomy, and the pain relief I've realized has been remarkable I have not one negative comment or complaint about my treatment, and will recommend this team to others. Thank you Dr. Murad and staff!
Byron in Pueblo, CO –
Jul 01, 2019
Personal
Dr. Murad lives in Pueblo with his wife and two young sons. When he is not working, his biggest priority is spending time with his family. He personal interests also include reading, traveling, health and fitness. He and his wife regularly engage in local and national philanthropic causes.
Neurosurgery vs. Orthopedic spine Surgeon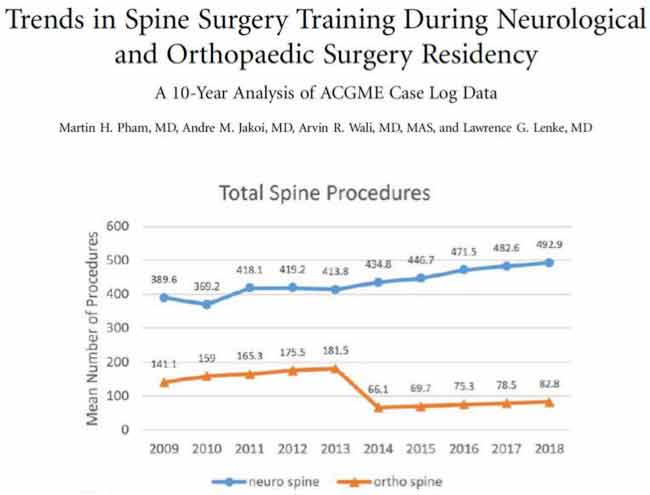 This a frequently asked question by patients. Both specialties practice spine surgery. However, there are significant differences in their training. Neurosurgeons spend 6-7 years training in brain and spinal disorders with about half of their time focused on the treatment of spinal disorders. When a Neurosurgeon completes their training they are able to treat a majority of spinal disorders, except for those that may require specialty centers. Orthopedic Surgery residency is 5 years long with training focused on the treatment of limbs and joints, with spine related training forming a very small part of overall training. Therefore, a vast majority of orthopedic spine surgeons need an extra year of training (described as a fellowship) to learn basic spine surgery. While many neurosurgeons (such as myself) also do spine fellowships, the purpose is to learn more complex skills.
Neurosurgeons and Orthopedic Spinal Surgeons have the ability to treat disorders of the bones, joints, and discs of the spine. However, Neurosurgeons are trained to operate on the nervous system itself, and are able to treat disorders of the spinal cord and nerves themselves. If these types of disorders are encountered by an Orthopedic Spine Surgeons, they must seek the assistance of a Neurosurgeon. Today, most spinal surgeries are performed by Neurosurgeons.
As part of my Neurosurgery residency and later fellowship, I chose to pursue additional experience in complicated spinal disorders.  During this time, I had the unique opportunity to operate with and learn from with experienced Orthopedic Spine Surgeons specializing in degenerative deformity. This experience provides me the perspective of both specialties. I am committed to continued learning by gaining knowledge from multiple specialties and sources. I regularly attend national and international meetings where ideas are shared between Neurosurgeons and Orthopedic Spine surgeons, so we can provide our patients the highest quality of care.
*Information on this site is for informative purposes only and not a guarantee of surgical success.